Wine List
Order For Pick Up
Order For Drop Off
Download PDF
Sparkling by the Glass
Prosecco Valdo, "Number 1" Extra Dry VenetoBottiglie 48Glass 12
Sparkling Le Manzane, Brut RoseBottiglie 48Glass 12
Moscato D'Asti "Marenco" Scarpona 2021Bottiglie 52Glass 14
Brachetto D'Acqui, Tre Secoli 2021Bottiglie 52Glass 14
Bianco By The Glass
All of the wines below are listed with the lightest, most delicate styles at the top, and the richest and fullest bodied styles at the bottom.
Pinot Grigio La Fiera, Veneto 2021Bottiglie 48Glass 12
Sauvignon Blanc Tramin, Friuli 2021Bottiglie 52Glass 13
Chardonnay Caldora, Abruzzo 2021Bottiglie 56Glass 14
Pinot Bianco, Elena Walch, Alto Adige 2022Botteglie 56Glass 14
Bertani "Bertarosé" 2021Bottiglie 52Glass 13
Falanghina, Di Majo Norante, Molise 2021Bottiglie 56Glass 14
Rosso By The Glass
All of the wines below are listed with the lightest, most delicate styles at the top, and the richest and fullest bodied styles at the bottom.
Pinot Noir, Walch 'Prendo', Alto Adige 2021Botteglie 56Glass 14
Barolo Franco Molino "Cascina Rocca" Piedmont 2018Botteglie 80Glass 20
Ca Donini Montepulciano d'Abruzzo 2021Botteglie 46Glass 12
Chianti Classico Cinciano, Tuscany 2020Botteglie 52Glass 13
Barbera d'Asti Superiore, Lavignone, Piedmont 2020Botteglie 60Glass 15
Valpolicella Ripasso Remo Farina, Veneto 2020Botteglie 56Glass 14
Sangiovese / Cabernet / Merlot, Il Poggione, Tuscany 2021Botteglie 60Glass 15
Sparkling by the Bottle
Zardetto Prosecco Superiore, "Conegliano" Extra Dry, Veneto60
Zardetto Prosecco Superiore, "Long Charmat" Brut, Veneto70
Ca'del Bosco Franciacorta, Cuvee Prestige, Lombardy95
Whites By The Bottle
The North
Pinot Bianco/ Chard/ Sauv Cantina Terlano "Terlaner", Alto Adige 201779
Sauvignon Blanc Venica "Ronco del Cero", Friuli 201975
Vermentino Lunae "Colli di Luni", Liguria 202056
Chardonnay Antinori "Bramito", Umbria59
Cortese Di Gavi Picollo Ernesto, Piedmont 201948
Gewurztraminer Elena Walch, Alto Adige 202054
Bianco Elena Walch "Beyond The Clouds", Alto Adige 2019145
Soave Ilatium "Campo le Calle", Veneto 201945
Central Italy
Pecorino La Valentina, Marches 201944
Vermentino Poggio Al Tesoro, Tuscany 201860
Bolgheri Bianco Michelle Satta "Costa Di Giulia", Tuscany 201963
The South
Falanghina Campi Flegrei, Campania 201669
Pietraincatenata Luigi Maffini, Campania 2021112
Vermentino Soprasole "Pala", Sardegna 202140
Greco Cantina Del Taburno "ERA", Beneventano 202142
Reds By The Bottle
The North
Valtenila Superiore Rainoldi "Inferno" Lombardy 201589
Dolcetto D'Alba Brandini "La Morra", Piedmont 201949
Barbera D'Alba Paitin "Serra", Piedmont 202055
Barbera D'Asti Prunotto "Fiulot" 201952
Gattinara Vallana, Piedmont 201494
Nebbiolo Montaribaldi "Gambarin", Piedmont 202064
Nebbiolo Franco Molino, Piedmont 201954
Nebbiolo/Cabernet/Merlot Angelo Gaja "Sito Moresco", Piedmont 2019130
Barbaresco Montaribaldi Palazzina", Piedmont 201889
Barolo Marchese di Barolo "Antiche Cantine Riserva", Piedmont 2006295
Ruche Ferraris, Piedmont 202159
Valpolicella Ripasso Zenato "Superiore", Verona 201875
Amarone Della Valpolicella Palazzo Maffei, Veneto 2019120
Barbaresco Rizzi, Piedmont 2019110
Central Italy
Sangiovese Capezzana Carmignano, Tuscany 201875
Vino Nobile Di Montepulciano Avignonese , Tuscany 201879
Chianti Classico Riserva Villa La Pagliaia, Tuscany 201974
Chianti Classico Querciabella, Tuscany 201879
SANGIOVESE Reviresco "Val Di Toro", Tuscany 201952
Cabernet Sauvignon Buriano "Rocca di Castagnoli", Tuscany 2016115
Rosso Di Montalcino Caprili, Tuscany 202059
Rosso Di Montalcino Donatella Colombini, Tuscany 201978
Sangiovese Supremus, Tuscany 201780
Brunello Di Montalcino Armilla, Tuscany 2017140
Gaja Ca'Marcanda "Promis", Tuscany 2021110
Brunello Di Montalcino Castel Giocondo, Tuscany 2017175
Brunello Di Montalcino Il Poggione, Tuscany 2017195
Brunello Di Montalcino Caprili, Montalcino 2017140
Cabernet Franc Lueta, Tuscany 2019135
Rosso Di Montepulciano Sanguinetto, Tuscany 202056
Cabernet/Merlot Le Cupole "Trinoro", Tuscany 202095
The South
Pallagrello Nero Michele Alois "Murella", Campania 2011110
Cannonau Pala "Riserva", Sardinia 201969
Montepulciano D'Abruzzo Aureo, Abruzzo 202140
Syrah/Cabernet/Merlot Montessu, Sardinia 202060
Primitivo Leone di Castris "Villa Santerra", Puglia 201974
Nero D'Avola Cusumana "Rosso di Contrada", Sicily 202059
Frappato/Nero D'Avola Occhipinti "SP68", Sicily 202079
Nerello Mascalese Etna Rosso Tornatore, Sicily 201969
Nerello Mascalese Etna Rosso Passopisciaro "Passorosso", Sicily 201598
Negroamaro/Aglianico Lupo Meraviglia "Tre Di Tre", Puglia 201948
Cocktails della Casa
APEROL SPRITZ Aperol, Valdo Prosecco "Number 1"12
BLOOD ORANGE MULE BASIC PREMIUM VODKA, FRESH BLOOD ORANGE PUREE, LIME, BURLESQUE BITTERS14
STELLA BIANCA VODKA, ST GERMAIN ELDERFLOWER, WHITE GRAPE JUICE, FRESH LEMON SOUR14
SICILIAN OLD FASHIONED BOURBON, ZUCCA AMARO, BITTER TRUTH CHERRY BARK VANILLA BITTERS, AMARENA CHERRY14
HOUSE MANHATTAN House-made Sweet Vermouth, Benchmark Bourbon, Vanilla cherry bark bitters, Amarena Cherry14
Red Sangria Red Dry Italian Wine, Fresh Fruit, Triple Sec, E&J Brandy, Pineapple Juice, Orange Juice14
White Sangria White Dry Italian Wine, Triple Sec, Fresh Fruit, Pineapple Juice, Orange Juice14
Mocktails
Noperal Spritz Lyre's N/A Sparkling, Lyre's N/A Aperol, Ginger beer, Orange10
Sparkling Ginger Lemonade Fresh Lemon Juice, Honey Simple, Ginger10
Orange Refresher Blood Orange Juice, Fresh Lemon Juice, Cucumber, Basil Simple10
Beer
bottle & draft
Miller Lite Pilsner, WISCONSIN5.75
Peroni Pilsner, Italy6.95
Half Acre Daisy Cutter IPA, Chicago6.95
Revolution Fist City Pale Ale, Chicago6.95
Blue Moon Belgian-Style Wheat Ale, Colorado6.95
Menabrea Amber Lager, Italy8.95
Stella Artois Pilsner, Belgium6.95
Revolution Anti-Hero IPA, Chicago6.95
Menabrea Blonde Lager, Italy8.95
Rotating Seasonal Draft Ask your server
Surcharge
As a way to offset rising costs associated with the restaurant (food, beverage, labor, benefits, supplies), we have added a 3% surcharge to all checks. We do this in lieu of increased menu prices. You may request to have this taken off your check, should you choose.

indicates gluten free menu item

indicates vegan menu item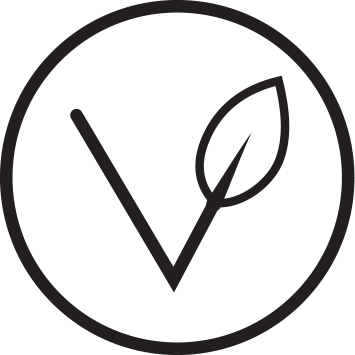 indicates vegetarian menu item