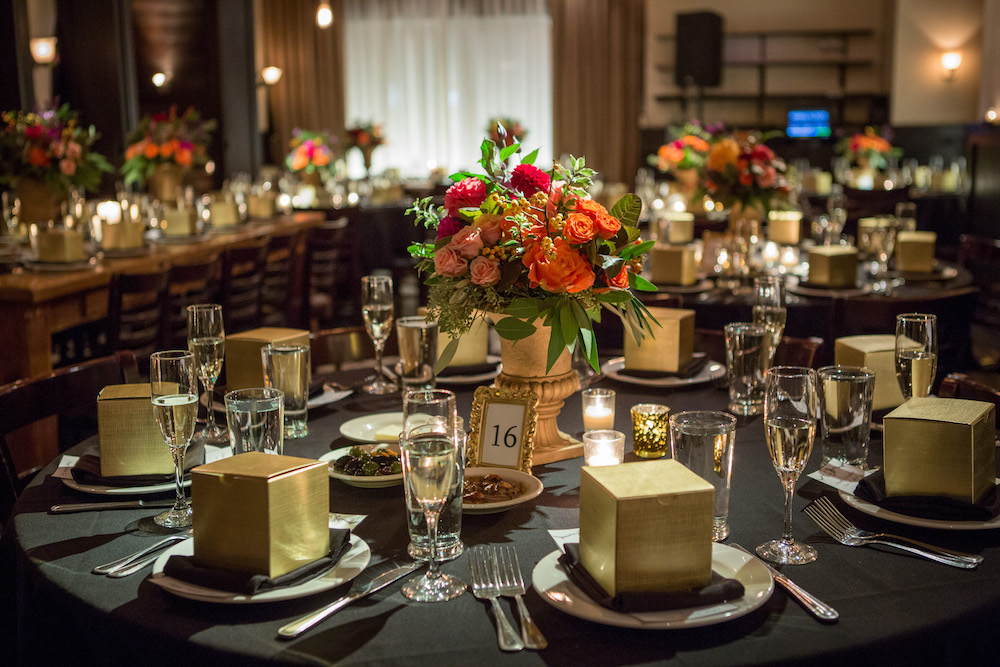 YOUR CHICAGO WEDDING – FLORAL ADVICE
Tip – Couples planning a wedding should agree on the top three things are most important to them for their wedding day. Is it photography, food and venue? Flowers, decor and atmosphere? Once you've established the three things that you can't live without, the wedding planning process will be much smoother.  If flowers make the list, the Chicago wedding planners at Osteria Via Stato have some helpful tips on how to pick the best blooms for your wedding day.
Where to Start
Begin by creating a budget for your wedding florals and decide the scope. Factor in boutonnieres, bouquets, corsages, centerpieces, ceremony floral. Anticipate that flowers will be about 10% of your overall budget. Narrow down florists that you'd like to work with and tell them your bottom line. Don't waste your time with a $5,000 quote when you only want to spend $2,000.
Some of our favorite florists ~
Gain Inspiration
Create a Pinterest board or keep a journal of your favorite wedding flowers and styles. Draw inspiration from your Chicago wedding reception venue, your own style and play with textures and colors. Osteria Via Stato has a rustic, warm ambiance and flowers like dahlia or white ranunculus are perfect to compliment the space. Add greenery, such as cabbage and succulents, to add depth.
Do Your Homework
Know the basics to be prepared for your meeting with your Chicago wedding florist. It's best to start off with your "must have" list, such as bouquets for you and your bridesmaids. Also, share your color scheme, your wedding venue decor and flowers you'd like to have featured. Once you've established those details, it becomes easier to find a wide array of floral that will fit your style.
Flowers aren't just for centerpieces. Discuss additional floral touches that can be included in your ceremony, placecard table, cake or late night food stations.  Discuss table size with your wedding planner, to best plan for size of the table florals.  Round tables look best with taller vases and florets, while long or farm tables are ideal for floral and leafy runners.
Don't Forget Logistics
Remember to plan ahead to make sure that the flowers arrive smoothy. Depending on how much greenery you're adding to the space, you may need to ask the venue if the florist can arrive early. Osteria Via Stato has an on-site wedding planner to help make sure that everything is set up and help coordinate.