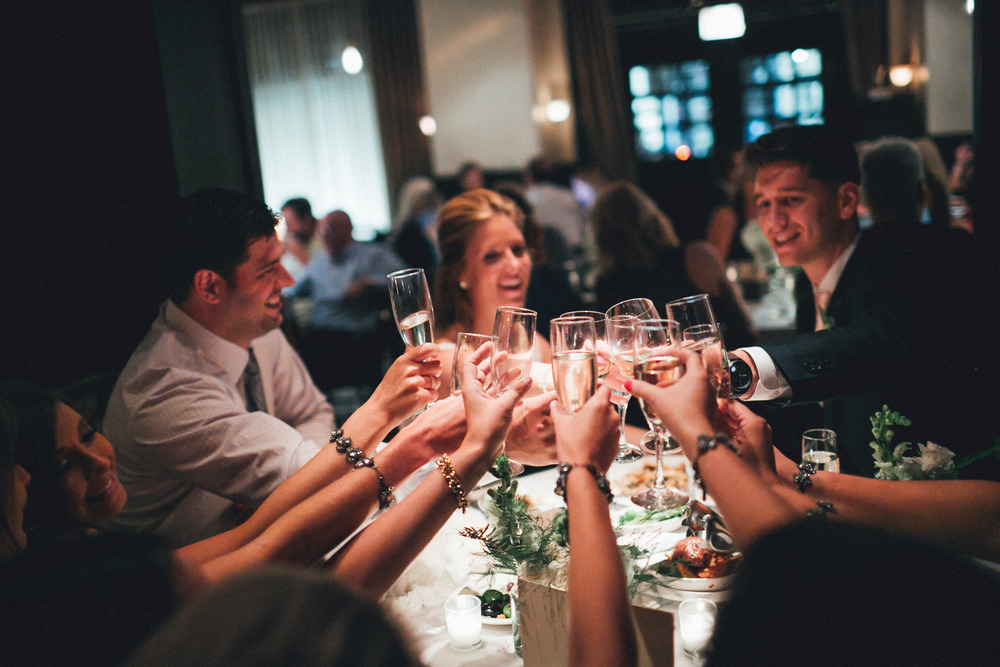 Why Choose a Restaurant for Your Wedding Venue?
You're engaged, congratulations! We're so excited to hear that you're starting your wedding journey. One of the first things that you'll need to check off of your list is the venue for your Chicago wedding (trust us, everything is much easier after that!).
Should you go with a loft, a hotel, a museum or a restaurant? Here's what you need to know and why a restaurant is a perfect option for your most perfect wedding day.
Atmosphere
Restaurant:  At Osteria Via Stato, the ambiance has already been thoughtful and expertly designed, so all you have to do is add your personal touch to complete your elegant Italian wedding.  The space features dramatic archways, rustic stone walls and lofted ceilings – allowing you and your guests to be transported to a romantic Italian wine cellar, right in the center of downtown Chicago – no passports required.  Though our couples often book florists to finish the space, we have also hosted weddings with only candlelit decor – or no additional decorations at all.  Now, that is simple wedding planning at it finest (and most beautiful!).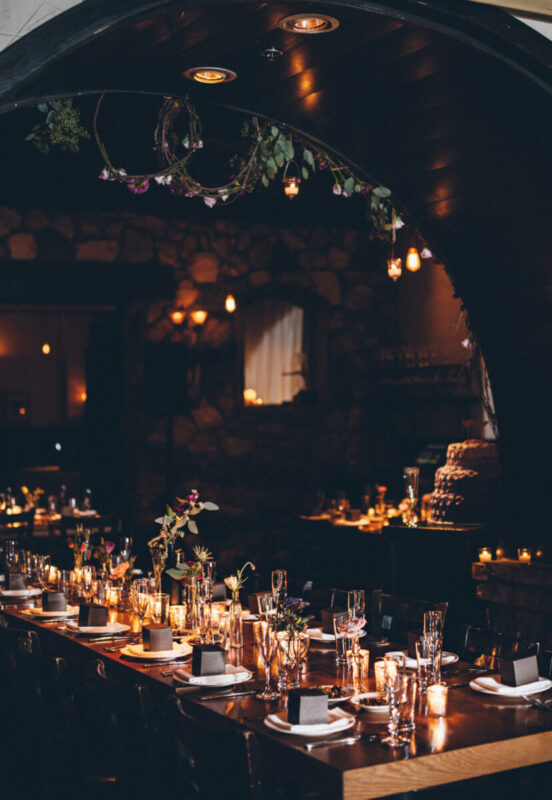 Traditional Venue: Many stand-alone venues are blank canvases. This is a great option for couples who want to have a themed wedding or have an abundance of custom decor (and spend a lot of time making lots of decisions!). The options are endless, but the downside is that you have to have a clear vision or the venue can feel a little flat (and that shows in your wedding photos).  Also, this option can become extremely expensive.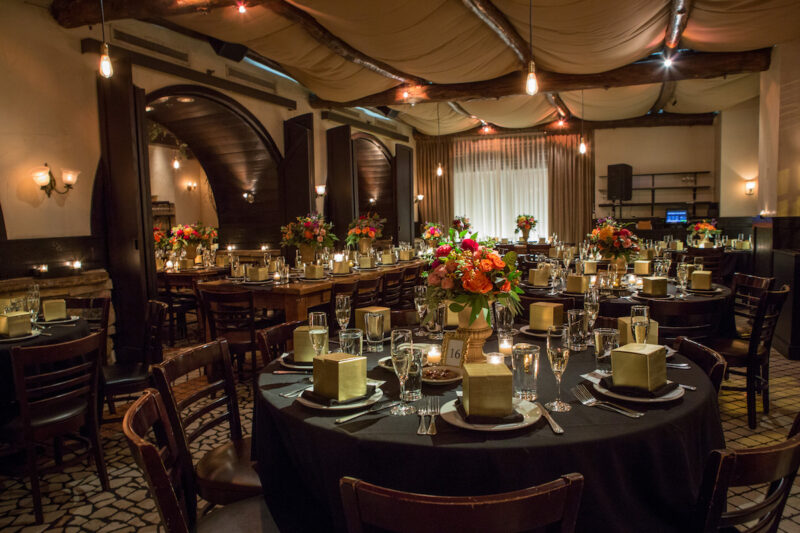 Food
You will look back and remember how you felt on your wedding day, but your guests will remember how the food tasted.
Restaurant:  If you've been to Osteria Via Stato, you already know that the food is incredible.  And, we serve the exact same menu for weddings of up to 225 guests, including choice of entree, tableside.  Our expert catering staff will work with you to create a custom menu to fit all of your needs, tastes and budget. Plus, our experienced and gracious wait staff will take extra special care of your guests.
Dietary restrictions?  Our chef can accommodate any requests and is happy to prepare a meal that is gluten-free, lactose-free or vegan.
Looking for a "wow" factor?  How about a Prosciutto La Quercia and Parmigiana Chef Station or an Italian Gelato Bar with signature sauces, fresh fruit and a bounty of candy for topping – otherwise known as our "Adult Ice Cream Bar" More sweets never hurt, especially at a wedding!
Plus, Osteria Via Stato is part of the Lettuce Entertain You family of restaurants.   With over 100 restaurants and a stellar reputation, you can be sure that your guests will only receive the best in cuisine and service.  Bonus:  As a Frequent Diner member, you will earn points for your wedding – free dinners out for the first few month of wedding bliss? Sounds great to us!
Traditional Venue:  Most stand-alone venues have a preferred caterer list, which can limit your options for food.  Also, many  do not provide as much flexibility as Osteria Via Stato.  For example, we allow you to choose the wines within your package and allow your guests a choice of entree, at the table, for up to 225 guests.
Ceremony Location
Restaurant:  Osteria Via Stato hosts many wedding ceremonies under our romantic archways.  Your guests are treated to a beautiful, intimate ceremony, which leads right into the cocktail reception.  And having your ceremony and reception is one space is more enjoyable for your guests and far less stressful for the couple – plus, no additional transportation through the bustling streets of Chicago needed!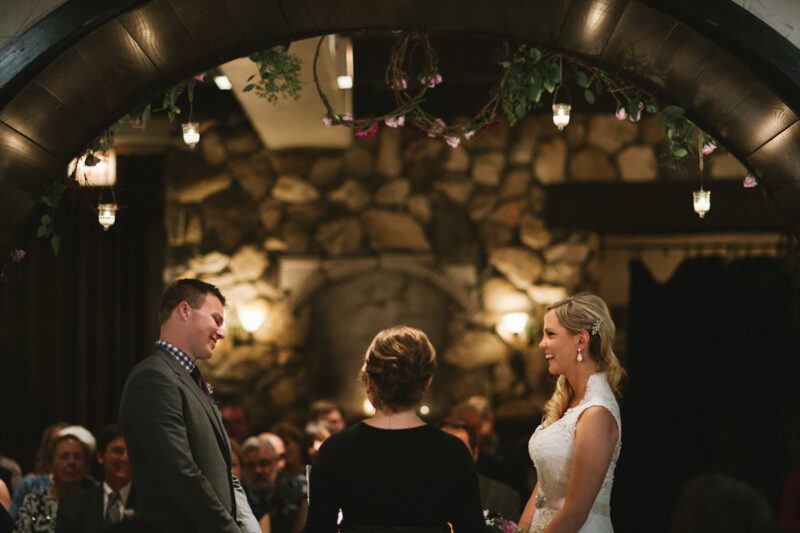 Traditional Venue:  Finding a ceremony location outside of your wedding venue can be trickey.  Churches tend to book quickly, Chicago weather makes outdoor parks and gardens quite unreliable and many venues charge exorbitant fees for ceremony set-up and tear down.  A "one stop shop" ceremony and reception option makes everyone, including the couple, more relaxed and able to enjoy the day.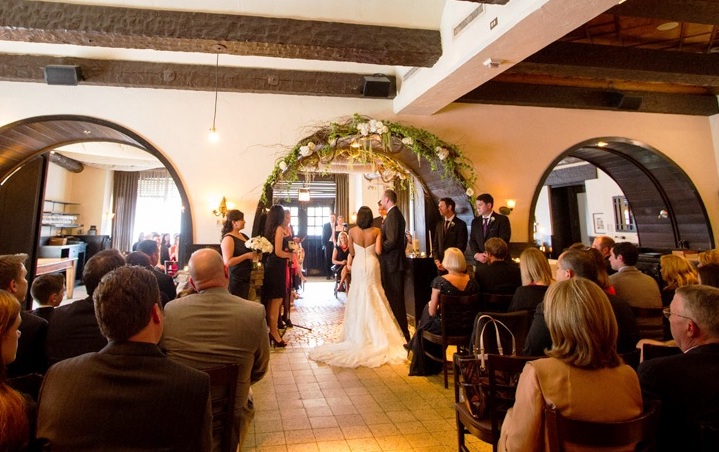 Cost
Restaurant:  Osteria Via Stato offers many complimentary amenities, which saves you money, time and allows you to seamlessly cross to-dos off your wedding planning list. We include votive candles, linens, custom printed menus, Italian macaroon cookie favors and even an on-site day of wedding planner (WOW!!).  With the natural beauty of the restaurant, we find our couples spend less on floral and decor too.
Traditional Venue:  It's amazing how all of these little details can add up to a big expense. ..and a lot of thought and organization.  Let the Osteria Via Stato team handle the details – we are happy to!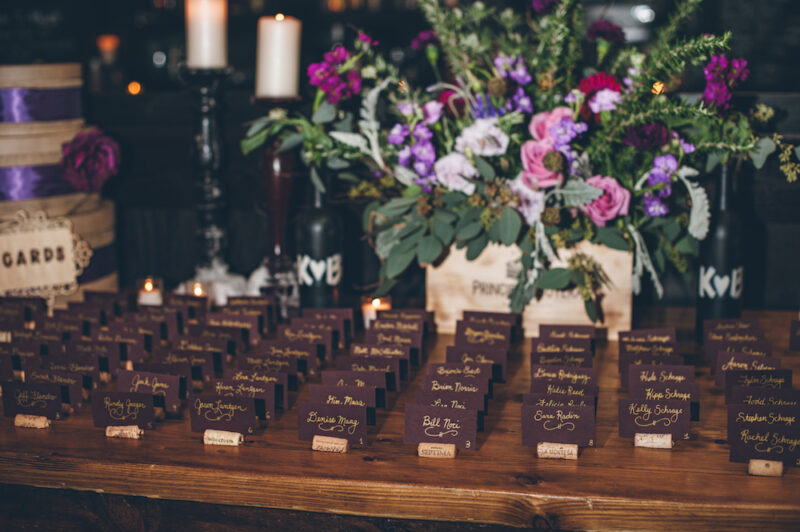 What do you think?
Osteria Via Stato offers the downtown Chicago location that you're dreaming of for your wedding day. We host over 40 weddings each year, and our staff are experts in their field. Allow us to show you how easy it is to say "yes" to Osteria Via Stato for your Chicago wedding reception.  Learn more here.