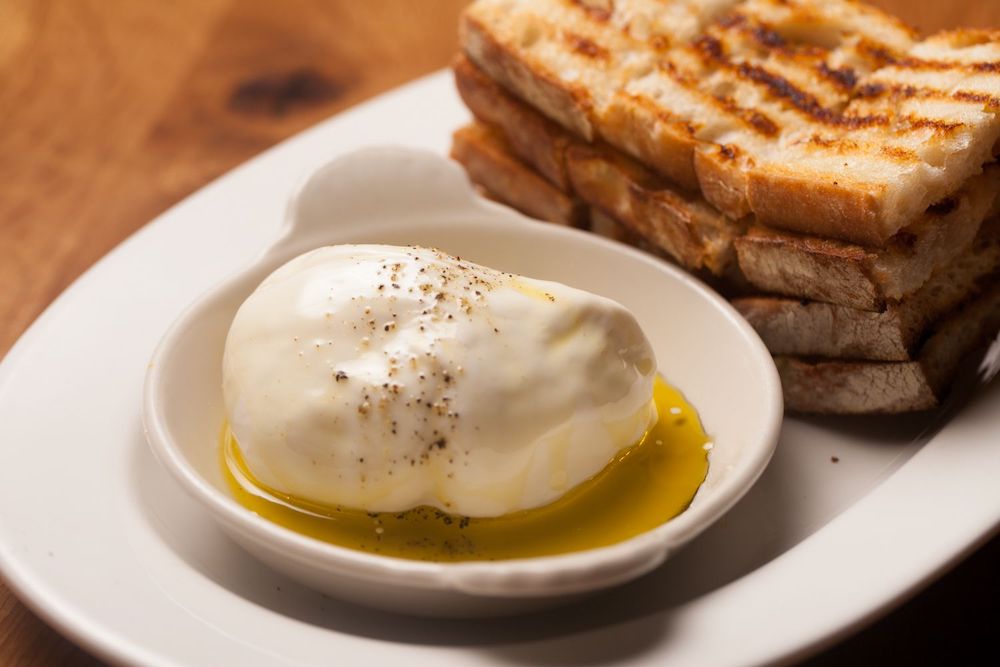 WHAT IS BURRATA CHEESE, ANYWAY? THE HISTORY OF THIS DECADENT ANTIPASTI
Attention all cheese lovers, take your tastebuds on a journey to the decadent ooey-gooey center of burrata cheese. At Osteria Via Stato in Chicago, Chef David serves a Stefano Burrata with cracked black pepper and extra virgin olive oil that'll knock your socks off. Learn more about one of our favorite Italian cheeses below.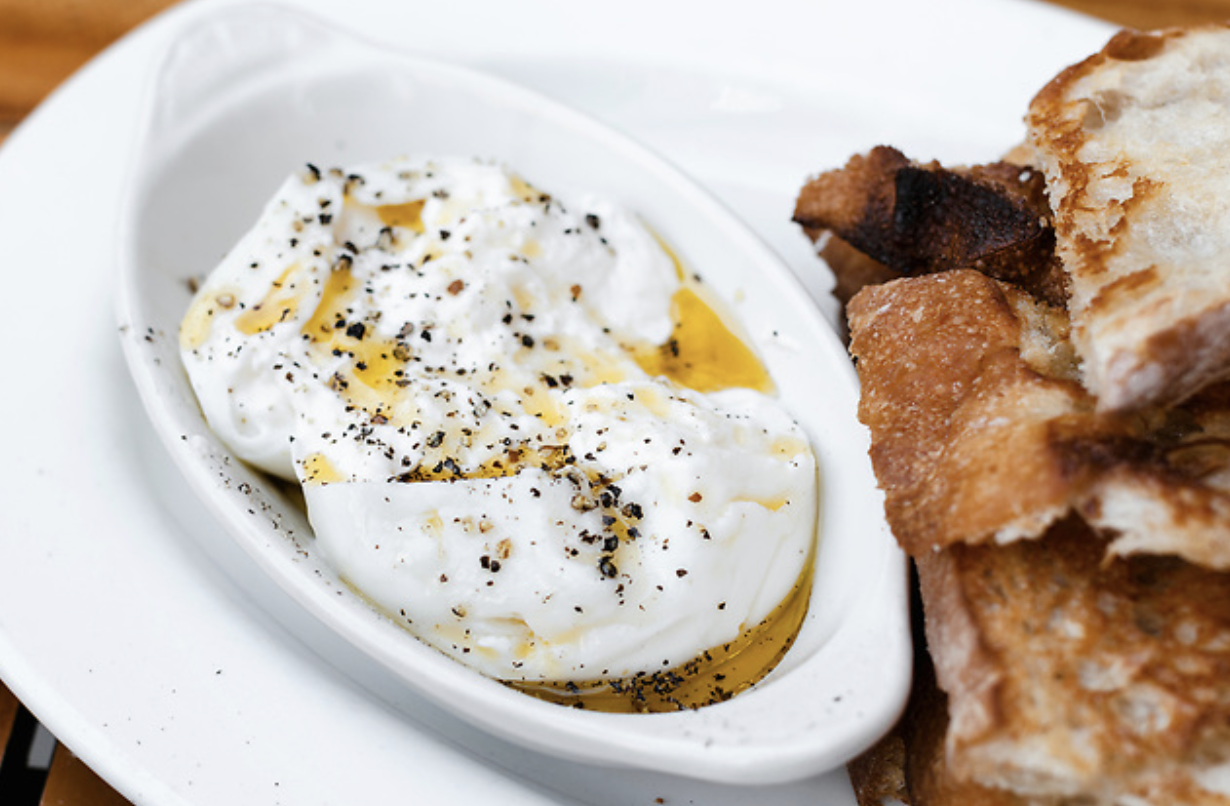 Burrata originates in the south of  Italy, in a town called Andria. Lore tells us that burrata was created in the 1920s on the Bianchini farm, on an unusually cold and harsh winter day. Lorenzo Bianchino had planned to take his handmade mozzarella into town to sell at the local market, but the heavy snow and freezing conditions made travel impossible.  So not to spoil the by-products of the cheese, he combined the mozzarella scraps, curds, and cream to create the savory, buttery burrata cheese, as we now know it.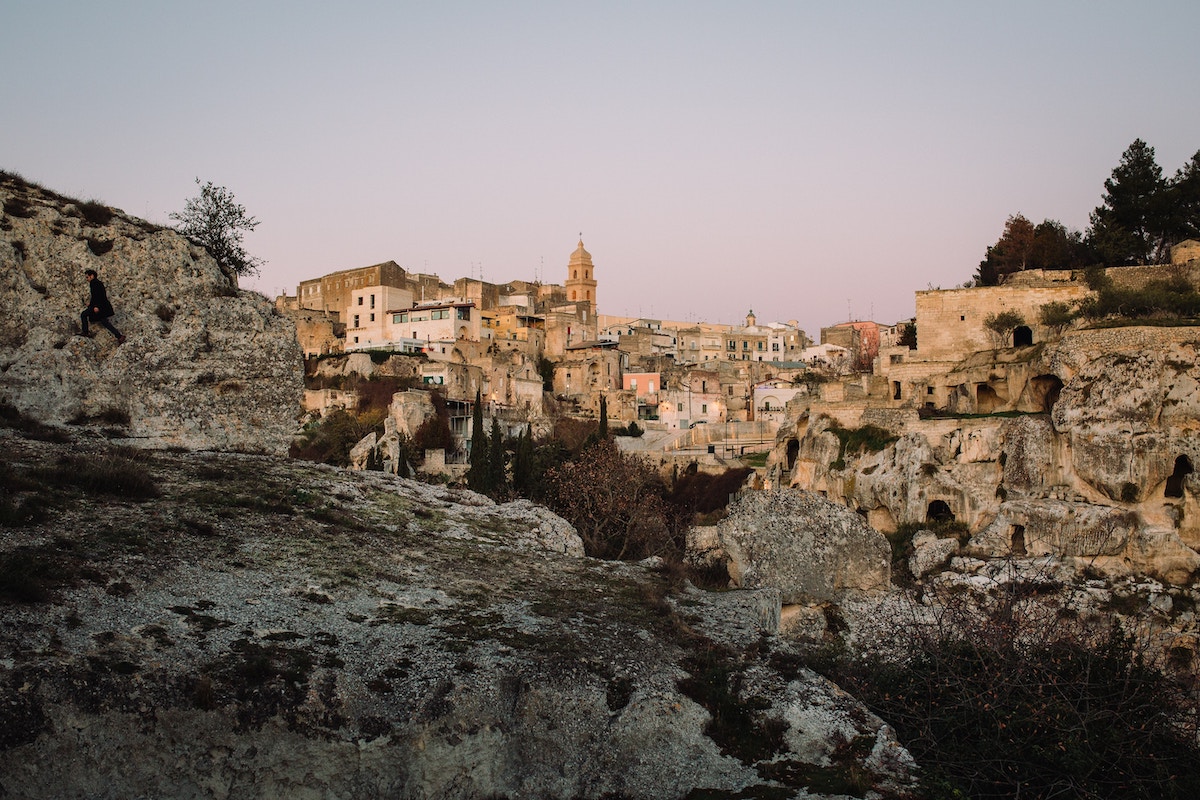 Burrata, which translates to "buttery" or "buttered" (of course!)  is entirely made by hand. While Burrata may look very similar to a ball of traditional, fresh mozzarella – this comprises only the shell.  The center is filled with pulled mozzarella (know as Stracciatella) and cream.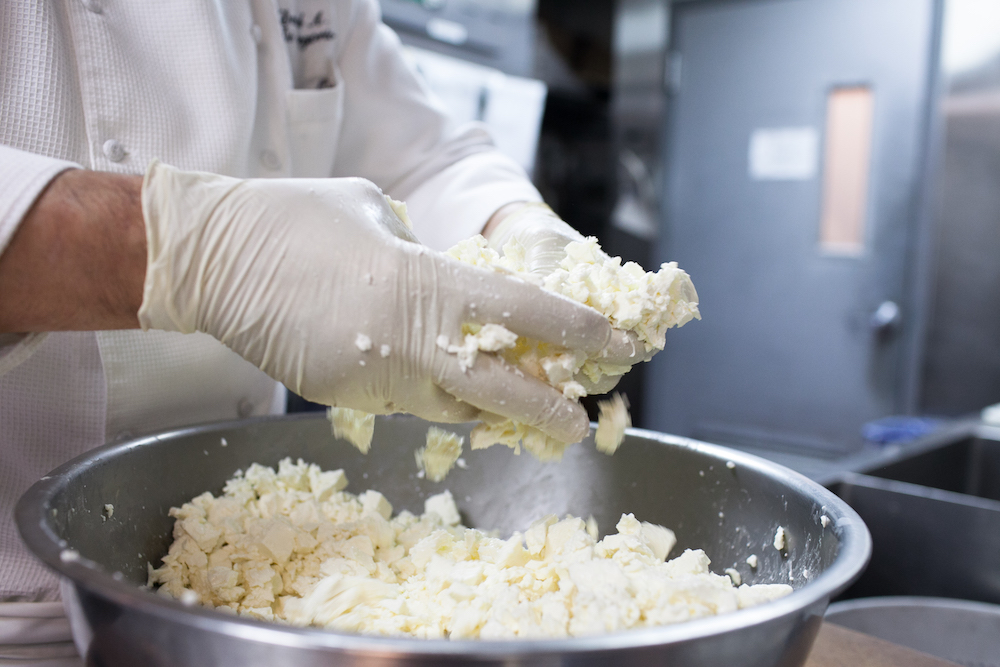 Burrata is traditionally wrapped in asphodel leaves and tied with a topknot to look like a little present. The leaves are commonly used to determine how fresh the cheese is – bright green denoting "ready to eat" and dry leaves meaning it's time to make a fresh batch.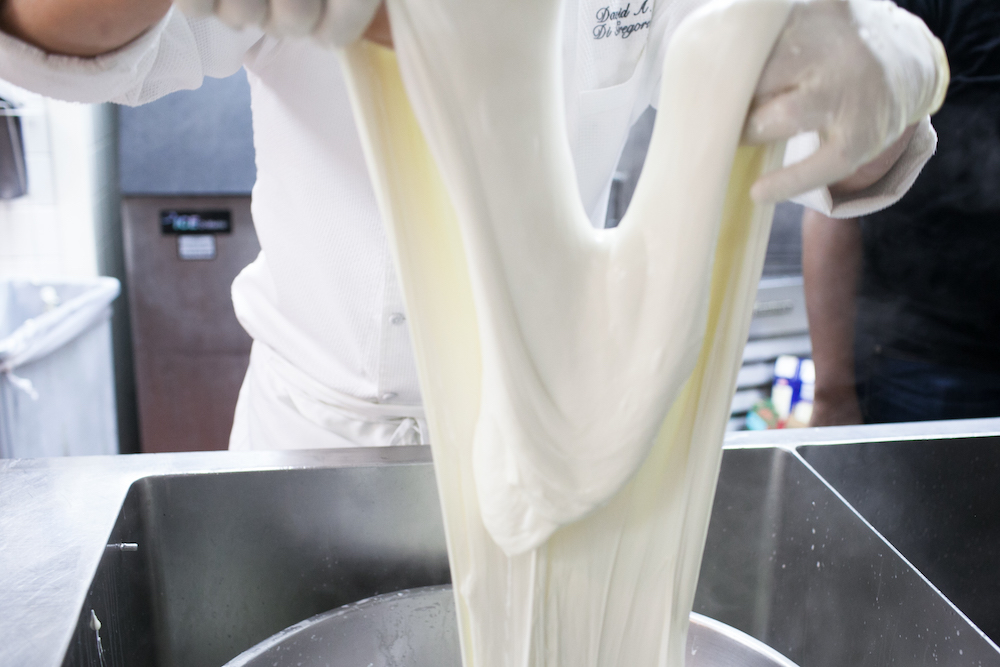 At Osteria Via Stato, we pride ourselves on using fresh seasonal ingredients, sourcing from local producers, and procuring the best burrata cheese in Chicago. We know you'll fall in love with this bundle of creamy, decadent goodness. Come in and enjoy our famous burrata cheese available on our lunch and dinner menu. Make your reservation here.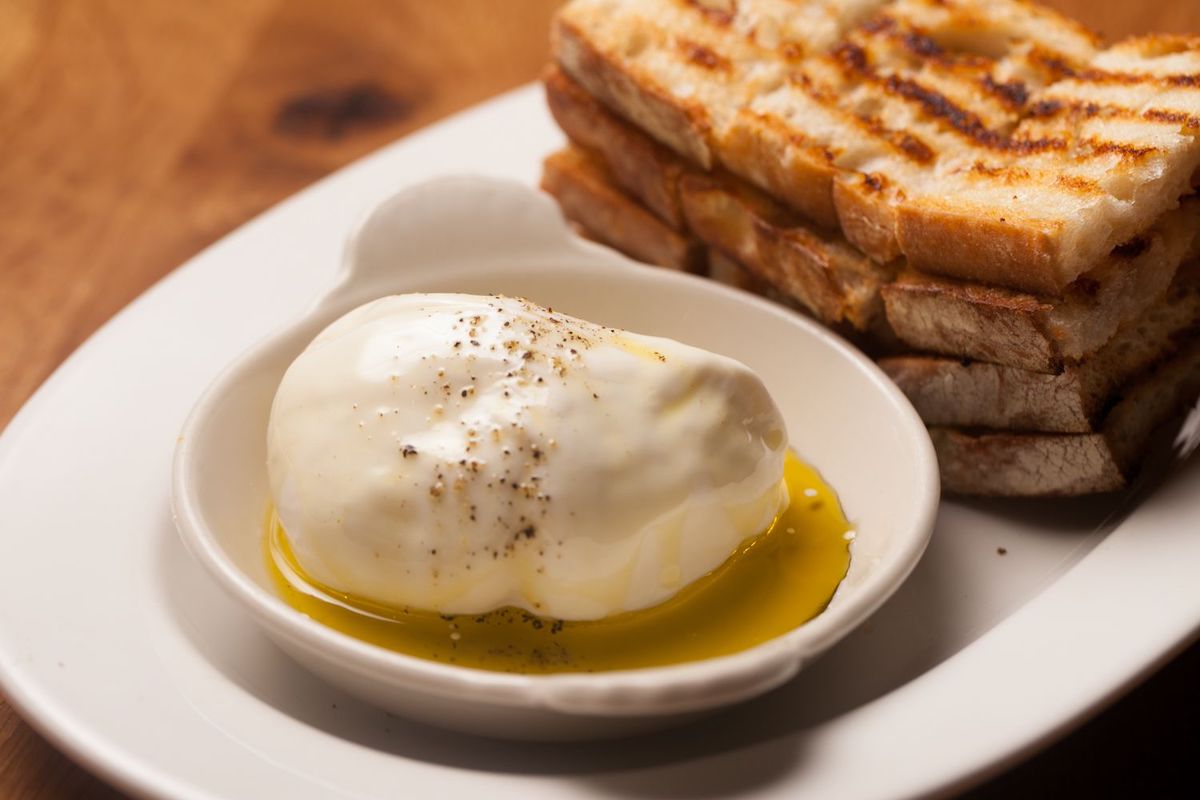 ———
Osteria Via Stato is an Italian restaurant in the River North neighborhood of Chicago.  We pride ourselves on using seasonal ingredients, local producers and an all Italian wine list boasting over 300 labels.  Join us for lunch or dinner for warm Italian hospitality and a sense of la dolce vida!