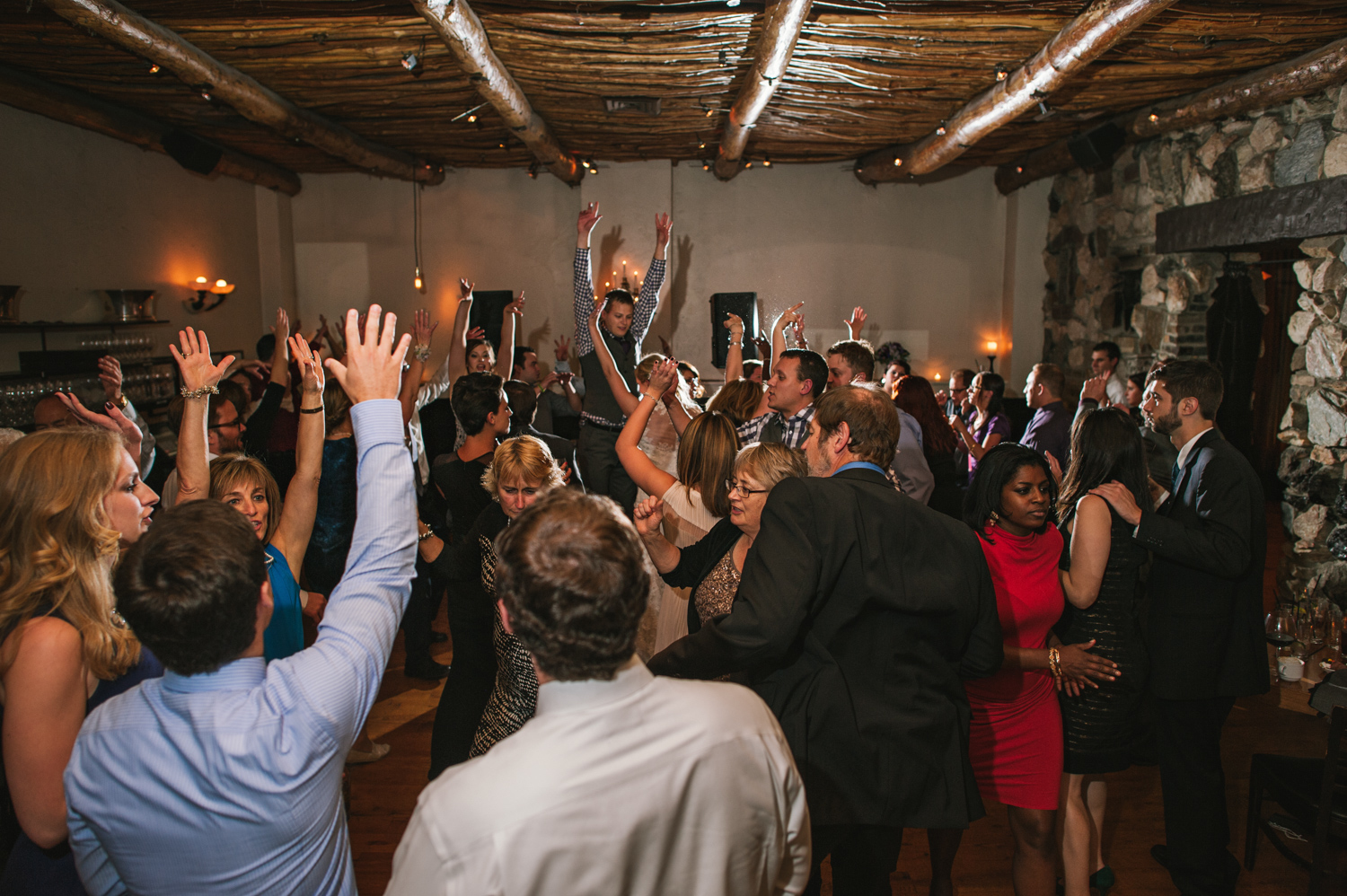 TIPS ON CREATING A MUSIC PLAYLIST FOR YOUR WEDDING
At Osteria Via Stato, we love watching even the small details come together for our couples' wedding days. One of our favorite and most often-overlooked details, is the music. Some couples opt for a DJ or a live band to build the playlist, but other couples choose to create their own. We'd like to offer some pointers on crafting the perfect wedding day music playlist.
Use Spotify or iTunes to create your own personal playlist; avoid using pre-made playlists because you can't always control the ambiance that you're trying to set. Avoid music that has a large fluctuation of highs and lows.  Stick to a  constant tone. This will keep the energy consistent throughout the evening. Select music that you don't often hear and try to avoid overplayed classics. It's fun to drop the Electric Slide during your reception, but don't go overboard with those cliche songs.
Do find songs that compliment each other and are upbeat, without being too loud. Songs like Everything's Right by Matt Wertz, Only Love by Ben Howard, and Good Together (Jarami Remix)by HONNE are all great choices to set the mood for your cocktail hour.  You want your guests to feel like they're in the space and focused on the event, rather than bursting out in song.
Finding specific songs may seem daunting, but find music that speaks to you as a couple. It'll feel more personal and intimate – plus it's your wedding, you can play whatever music you like. When you look back, specific memories are tied to certain songs that are playing. That way when you're commuting to work and hear a snippet of your first dance song,  you're transported back to that magical wedding day.
At Osteria Via Stato, we love to celebrate each individual couple and we love hearing the different music that's played. What medium you decide to use on your wedding day is up to you, but we're happy to help with those decisions along the way! Learn more about our wedding packages from our experts. We'd love to help you host the perfect Chicago wedding.