TIPS FOR HOSTING A REHEARSAL DINNER IN CHICAGO
Weddings are a wonderful celebration of love, family and friends.  But, the night before is also an important event.  Rehearsal dinners bring parents, siblings and the bridal party together for one meal before the big day.  Let us help you make your rehearsal dinner at Osteria Via Stato a success, with a few tips below –
 Book your venue as soon as you have your wedding date set!  The most popular venues, with the best food and locations, fill up fast – and the rehearsal dinner is almost as important as your big day.
Don't worry too much about your guests' likes, dislikes and allergies when choosing your menu.  Our food is delicious and people are more adventurous than you think – they like to try new things!  Besides, we will take care of any dietary restrictions that may pop up, with politeness and grace.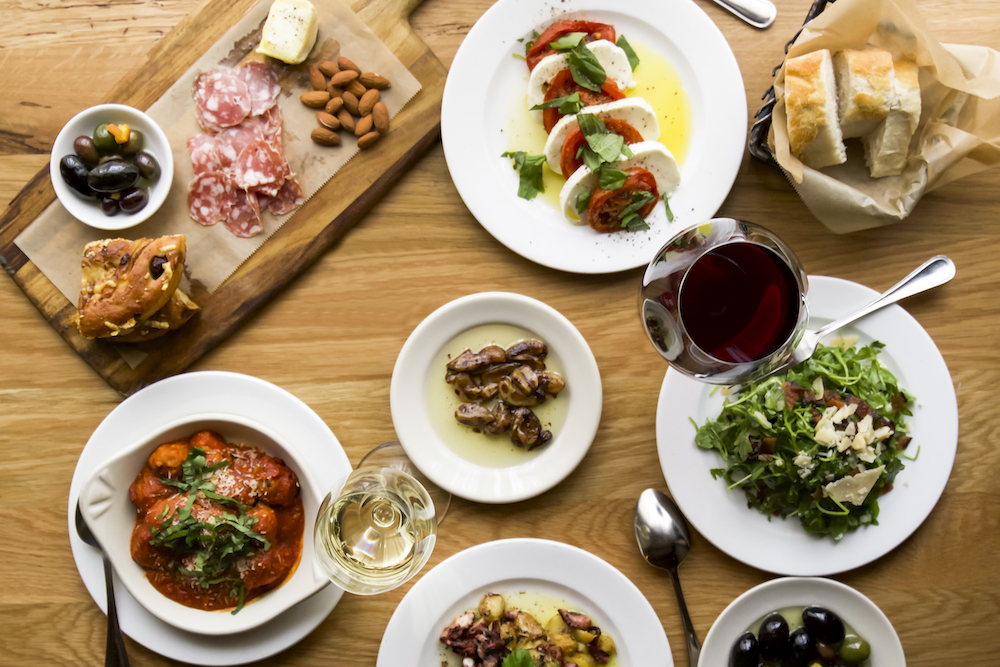 Serving only Beer and Wine is OK!  Your guess are just happy to be in attendance, all together and enjoying each others' company.  You can also only include cocktails for the first hour, prior to sitting for dinner (for those who need a martini to get the party started :)).
Consider a reception-style event with passed hors d' oeuvres and stations, such as charcuterie and antipasti.  This allows guest to really mingle, chat and catch-up.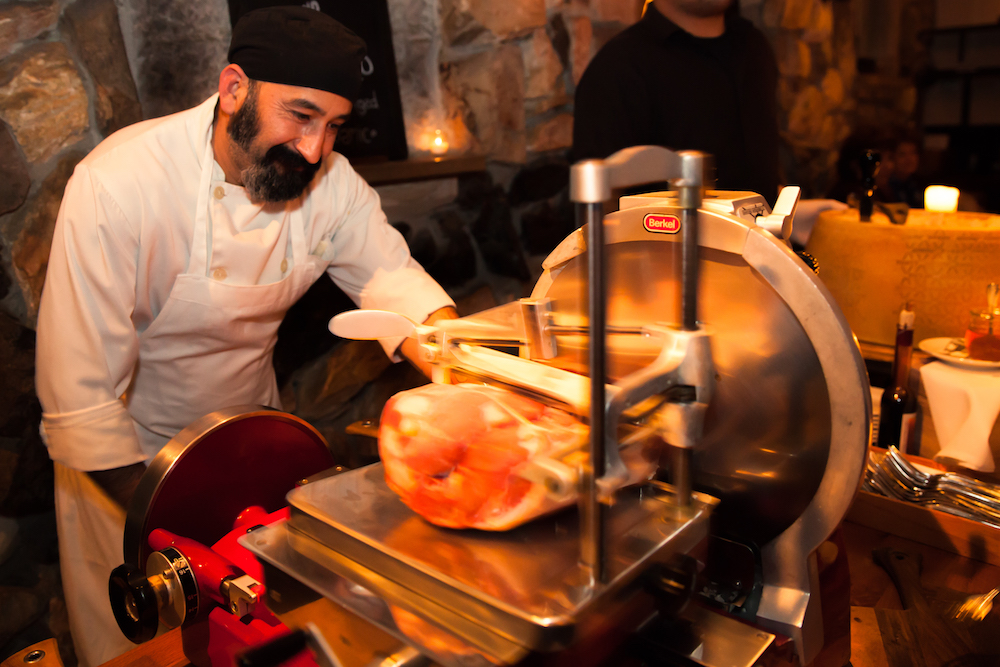 Another popular option is a small seated dinner with just the immediately family and bridal party,  followed by an "after-party", where all of your out of town guests attend for drinks, snacks or a dessert station.  This allows you to include everyone, while still staying within a budget.
Speaking of budgets – Share your budget!  We will try our best to accommodate your needs and desires…in terms of food, beverage and cost.
Decor has taken a step back in recent years, with about 25% of our rehearsal dinners having florals or centerpieces.  The ambiance at Osteria Via Stato, with romantic candles, stone walls and dark wood, create the perfect mood for dinners and celebrations.  Of course, if you do like an extra touch, we are happy to recommend a number of our favorite florists like Bunches  and  Cut Floral Design.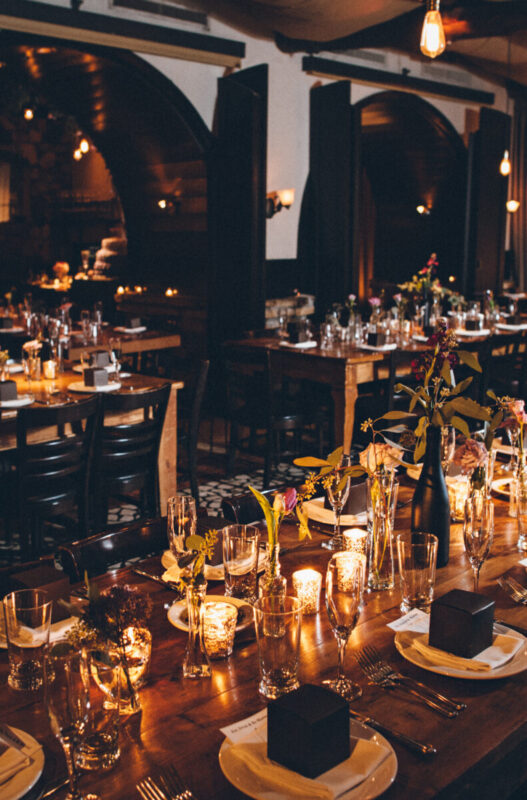 Only consider assigned seating for a large group (over 75) or if the guests really do not know each other – rehearsal dinners should be fun and informal.
Have fun!  Relax!  Tomorrow is such a big day…take the rehearsal dinner to catch up with friends and loved ones…Enjoy yourself!