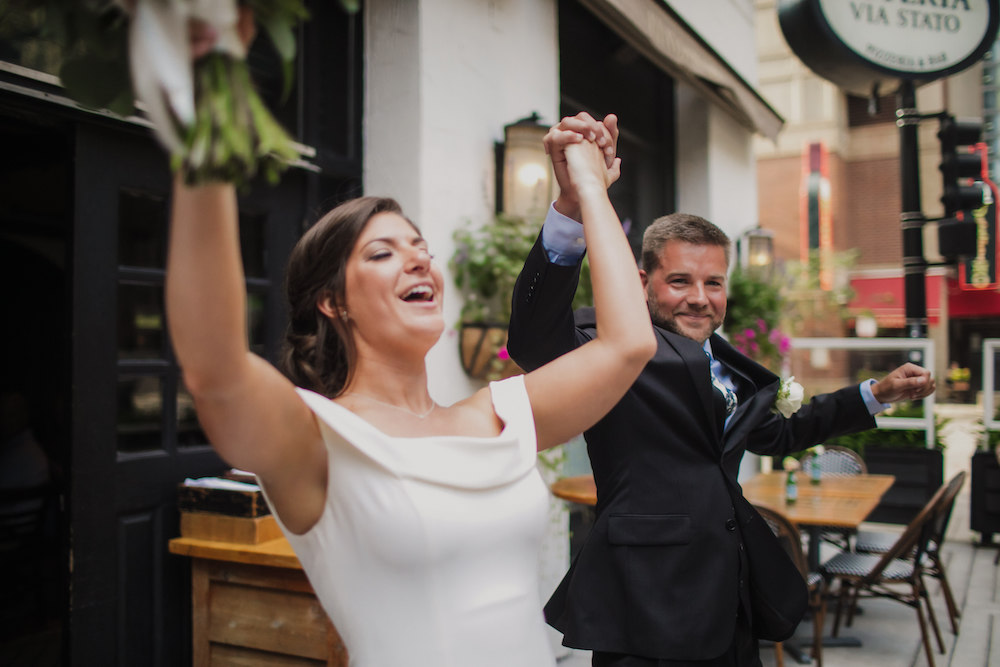 PLANNING A CHICAGO WEDDING QUICKLY AND WITH STYLE
There are a multitude of reasons why couples would get married within a short time frame.  Maybe the venu only has limited availability.  Or, your family needs to accommodate particular travel schedules.  Maybe, the time is right and love, just can't wait (our favorite of all, of course).   For whatever reason, Osteria Via Stato can help you plan an unforgettable Chicago wedding – no matter the time frame.
The benefits of working with a restaurant for your wedding are many.  Osteria Via Stato provides almost all of everything you need in-house and without additional cost.   Tables, chairs, linen, votive candles., printed menus and even guest favors (our famous Almond Macaroons) are included!   And, we have a variety of vendor recommendations in every budget,  right at our fingertips.   Also, because of the natural ambiance of the space, extensive decor is not necessary – our rustic stone walls, elegant archways and candlelit rooms provide a romantic backdrop for your special day.   One more benefit that sets up apart from many other Chicago wedding venues and ensures a seamless day – our onsite wedding planners.  They will make sure that your timeline is confirmed, your florals and place cards set and ready and even, help you walk down the aisle.
Osteria Via Stato is a  "one-stop shop" venue and hosts both beautiful ceremonies and elegant receptions, all in one space.  Our location in Chicago's bustling River North neighborhood allows your guests to enjoy the magic of Chicago with Michigan Avenue, the Riverwalk and many museums and attractions, just minutes away.
Allow Osteria Via Stato to help make the process of planning your wedding an enjoyable one. We will take care of all the details and allow you to celebrate the day in style.