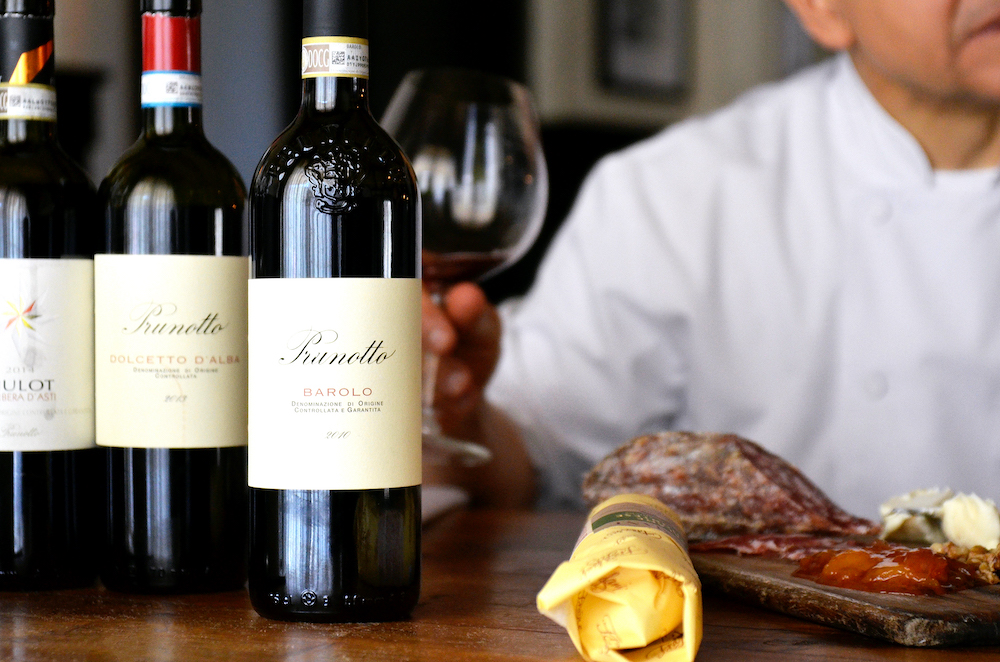 A WINE TASTING TRIP THROUGH ITALY, PART 1
By Matt Dolin, Beverage Manager
Vinitaly is the largest Italian wine tasting in the world. It's held every spring in Verona and draws 130,000 wine professionals from 140 countries. This year, I had the pleasure to attend with a group of 25 from all over the United States. The tasting is unlike anything I've ever seen before. There are over 4,000 producers with huge booths; built up with trees, artwork, and of course lots of wine. We tasted some amazing selections throughout the two days we attended.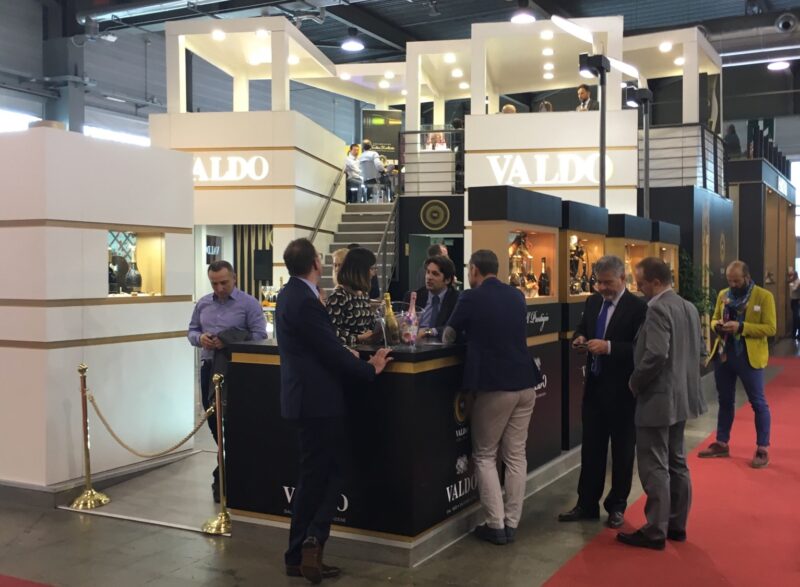 After the tasting we traveled as a group to wineries throughout Italy; Valpolicella, Alto Adige, Franciacorta, Bolgheri, Montalcino, and Chianti. This was my first trip to Italy and the first true wine trip of my life. We started in Valpolicella where they are famous for Amarone, a wine made with grapes that have been dried for 90-120 days. The wines come out with power balanced by elegance and integrated dried fruit character. The process they follow is one of a kind, and visiting their facilities was a special experience. Many people ask why Amarones carry a heftier price tag than most wines, but until I saw how much time and care goes into the wine it was hard to put into words. Here at Osteria we carry a number of Amarones, next time you're in, take a look in the Veneto section to check them out.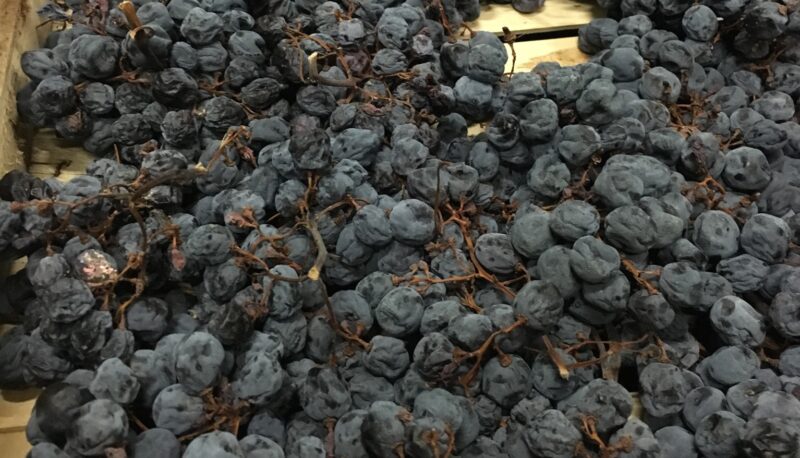 Next, we got to see one of the best winemaking cooperatives in the world, Cantina Terlan. Here at Osteria we featured their Andrian Pinot Noir by the glass for the better half of two years and today we carry a number of bottlings from them. Italy as a whole is not well known for their white wines, however in Alto-Adige (as well as Friuli to be fair) the whites express character, weight, complexity, and terroir. Lofted along mountainsides up to 3300 feet of elevation, the vineyards are terraced and reinforced so they don't fall off with inclement weather.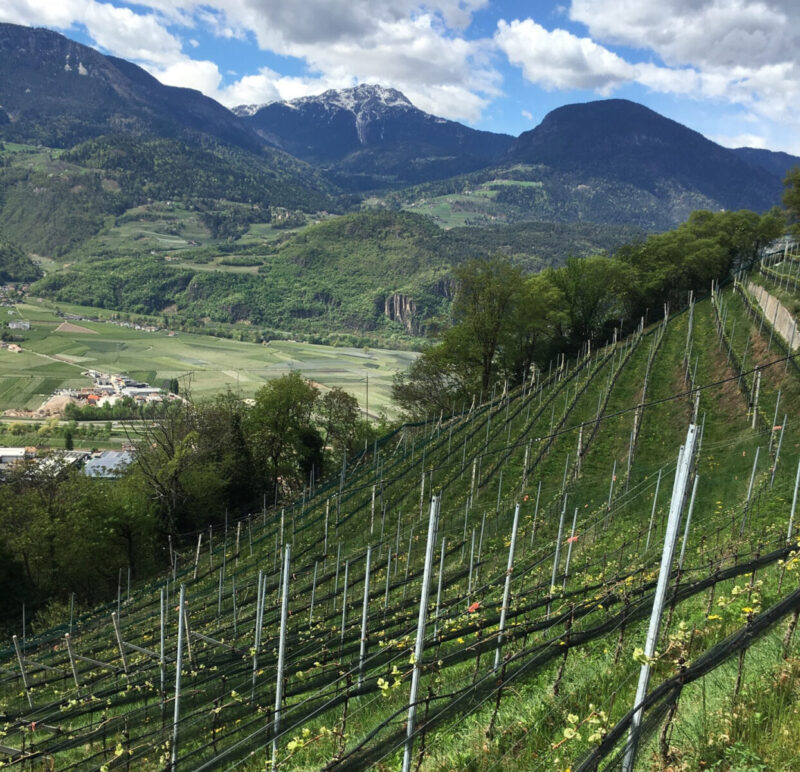 During lunch in the Vorberg vineyard, we had the rare opportunity to taste a 1959 Pinot Bianco. This was proof positive that great whites have longevity!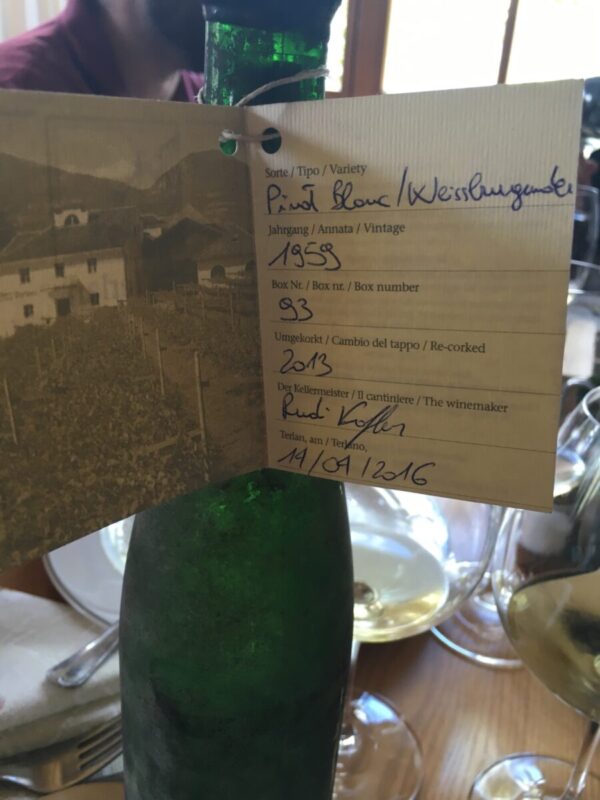 Stay tuned for Part 2!