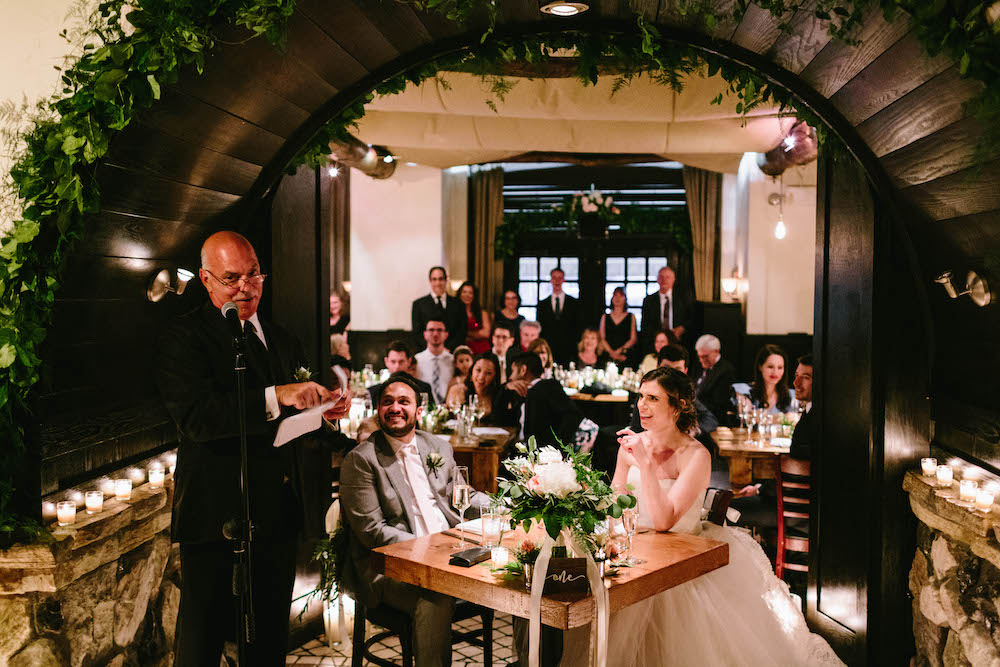 2022 WEDDING TRENDS IN CHICAGO
Spring has sprung in Chicago and wedding season is upon us!  With ample opportunity to personalize your wedding with the well-thought out details and finishing touches, Osteria Via Stato is the perfect backdrop for the 2019 wedding trends.  While ambiance and delicious food never go out of style, here are the trends you'll see making an appearance this year:
Floral Installations:  Nature trends are taking the limelight, and luckily for our couples, the existing archways easily facilitate an ornate or minimalist focal point. Couples can choose from bright florals, greenery, and unexpected additions like pampas grass and wheat.  Each distinctive installation blends perfectly with Osteria's warm wood tones.
Ceremonies In The Round:  All of the people near & dear are invited to the nuptials so it's not too surprising that couples want a creative, unique way to keep their guests close to witness their union. With increased visibility and an intimate ceremony, a circular setup conveys a more inclusive style.
Minimalism:  This home trend has permeated the wedding aesthetic.  The rustic and romantic ambiance of Osteria Via Stato negates the need for over the top décor.  The trend, which incorporates natural elements, can be seen in the wood ceilings and the wooden farm tables.  A simple color palette with crisp white napkins and flickering candles is both pure and beautiful.  A trend that will stand the test of time.
Long tables with low florals:  The communal eating trend is finally coming to weddings.  Forget the traditional round tables and gather your family and friends in larger groups for sharing food, stories and laughter.  The wooden farm tables at Osteria are perfect for this modern style of seating.
Favors and Welcome Bags:  Couples are transitioning from hangover cure packages to more custom, personalized welcome bags. Whether it's a custom sticker on a sweet treat, a city staple, information about local sites and experiences, or a meaningful token from the couple, there are plenty of fun ways to gift your guests.   To mitigate the pre-wedding to-do list, there are also options for a welcome treat their guests won't get at any other Chicago wedding.