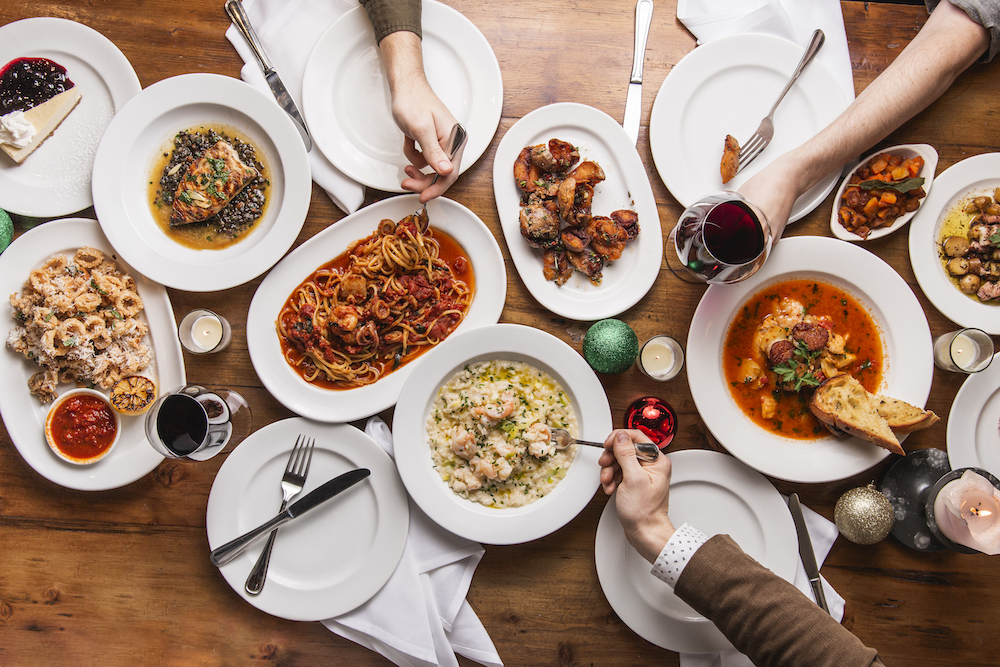 Christmas Eve – Feast of the Seven Fishes
Join Executive Chef David DiGregorio this Christmas Eve as he prepares a dinner inspired by his family's traditions, The Feast of The Seven Fishes. Reputedly named for the seven hills of Rome, this multi-course holiday meal captures the spirit of Italy with an abundance of mouthwatering seafood dishes from around the country. Including dessert and sides, this delicious holiday meal will likely become your favorite holiday tradition. The cost is $74.95 per person, plus tax (gratuity not included).
To make a reservation, click here.
Sunday, December 24th