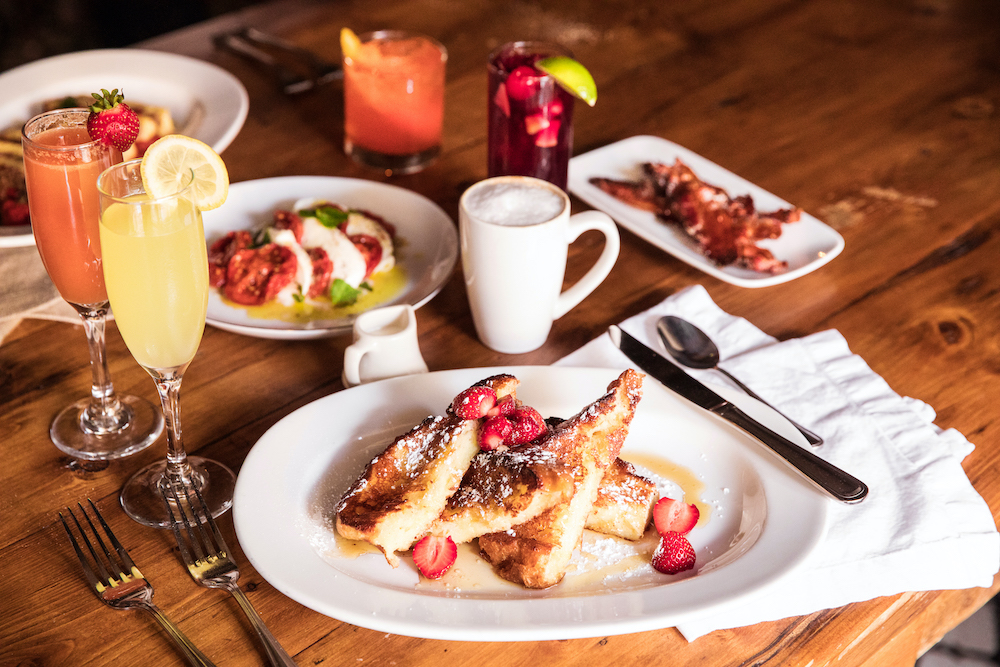 Easter Brunch Buffet
Celebrate Easter at Osteria Via Stato with a mouthwatering Sunday brunch buffet. Start off with an Omelet station, followed by a array of Italian-inspired offerings including Ciabatta 'French' Toast; House-made Sausage & Vegetable Strata and, sure to delight everyone, a Ricotta Doughnut station where the tender-on-the-inside, crispy-on-the-outside treats will be handmade-to-order. For the kids, an Easter Candy table will satisfy every sweet tooth. The cost is $68.95 per person plus tax (gratuity not included) and includes regular coffee, tea and juice. Children aged 10 and under are $34.95 and children aged five and under eat free.
Make your reservation here.
MENU
BREADS & SPREADS
Mini Croissants & Bagels - Flatbread Crackers - Salt Crusted Ciabatta Bread - Seasonal Jam, Butter & Cream Cheeses
ANTIPASTI
Yogurt, Local Honey, Crispy Almonds - Fresh Mozzarella, Olive Oil, Chili Flake - Classic Caesar Salad, Parmesan, Garlic Croutons - Imported & Local Cheeses & Salumi, Aged Wheel of Grana Padano - Roasted Garlic, Balsamic Vinegar - Smoked Salmon & Accompaniments - Fresh, Seasonal Fruit
OMELET STATION
Made to Order
MAINS
Ciabatta French Toast, Maple Syrup - House-made Pork Sausage - Crispy Calabrian Potatoes - Egg Strata, Sausage, Market Vegetables - Black Pepper & Maple Bacon - Seafood Stew, Market Fish, Shrimp, Calamari - Penne, Tomato Cream, Fresh Mozzarella, Basil - Roasted Chicken Marsala -Seasonal Vegetables
CARVING STATION
Slagel Farm Dry Aged Ribeye
DOLCE
House-made Warm Ricotta Doughnuts - Pistachio & Almond Cake - Biscotti - Chocolate Croissants - Dark Chocolate Caramel Tarts - Coconut Macaroons - Ricotta Cheesecake - A Variety of Easter Candy
Sunday, April 9th • 11:00AM